Crumb of comfort for airlines which take passengers to the wrong airport
Open the Article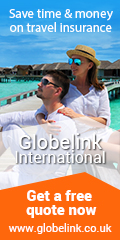 In a case brought before the European Court of Justice (ECJ), an Austrian Airlines passenger, referred to only as WZ, had booked a flight from Klagenfurt to Berlin Tegel airport via Vienna due to arrive at Tegel at 22.20. Because of bad weather the second flight was diverted to Berlin Schönefeld airport. The flight arrived 58 minutes late at 23.18
WZ was not only delayed but also inconvenienced, as the airport of arrival was further from his home (24 km instead of 8 km), which meant that the journey home took longer (41 minutes from Berlin Schönefeld instead of 15 minutes from Berlin Tegel). Austrian Airlines did not offer WZ alternative transport between Berlin Schönefeld and Berlin Tegel.
The ECJ was asked to decide whether this diversion amounted to a cancellation of the flight or only a delay. If it was the former he was entitled to €250 compensation but not if it was the latter.
In the Opinion of the Advocate General, which will be welcomed by airlines, this did not amount to a cancellation. However the AG also advised that WZ was entitled to compensation for the failure by the airline to offer the care and assistance that is required by Regulation 261. Furthermore it is up to the airline to take the initiative to offer to bear the cost of transferring the passenger to the original airport or another close-by destination agreed with the passenger.
The information on this website is brought to you free of charge. However some links on the site are affiliate links, including the links to Amazon. This means that we may receive a commission if you purchase something via that link. This funding helps pay for the upkeep, design and content of the site. Without it the site would not exist. If you have found the site useful or interesting please consider using the links to make your purchases; it will be much appreciated. For every commission we receive 10% will be donated to charity.