Lastminute .com agrees last minute refunds
Open the Article
The Competition and Markets Authority (CMA) has been investigating lastminute .com after receiving hundreds of complaints that people were not receiving refunds for package holidays cancelled due to the Coronavirus (COVID-19) pandemic.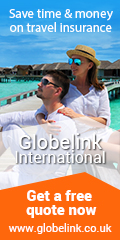 More than 9,000 customers whose holidays were cancelled by lastminute .com are currently awaiting refunds, amounting to over £7 million. Many of these will have had to wait more than 14 days, exceeding the repayment window required by law. Following CMA intervention, lastminute .com has now signed formal commitments – known as 'undertakings' – to pay these refunds as soon as possible and by 31 January at the latest.
The commitments secured by the CMA will also mean that anyone entitled to a refund for a holiday cancelled by lastminute .com on or after 3 December 2020 will be paid within 14 days.
To ensure that lastminute .com adheres to its commitments, the company must provide the CMA with regular reports on the progress of its refunds.
The CMA is continuing to investigate package holiday firms following concerns that people are not getting the refunds they're entitled to when bookings can't go ahead because of the pandemic. If it is found that businesses are breaching consumer protection law, the CMA has said it will not hesitate to take further action.
Today's announcement follows significant action by the CMA in relation to holiday cancellations. and has already secured refund commitments from Virgin Holidays, TUI UK, Sykes Cottanges, and Vacation Rentals.
In order to help businesses to understand their legal obligations with regard to consumer protection law, the CMA published a statement on its view of how the law relates to cancellations and refunds due to coronavirus.
[Source: CMA. 1 December 2020]
The information on this website is brought to you free of charge. However some links on the site are affiliate links, including the links to Amazon. This means that we may receive a commission if you purchase something via that link. This funding helps pay for the upkeep, design and content of the site. Without it the site would not exist. If you have found the site useful or interesting please consider using the links to make your purchases; it will be much appreciated. For every commission we receive 10% will be donated to charity.