Ryanair's response to the virus criticised – twice
Open the Article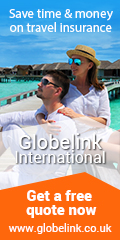 Ryanair has been in the news twice this week. First of all for refusing boarding to an Irish couple returning home from Krakow for not having proof of a negative Covid test in English – although they did have one in Polish.
Secondly the Advertising Standards Authority asked them to pull their 'jab and go' advert. The ASA said that it was "likely that consumers would interpret the phrase 'vax and go'/'jab and go' as an unequivocal endorsement of vaccinating and travelling unconditionally."
Ryanair's response to the first incident was to agree to fly the couple home from Poland free of charge and to reimburse the couple for any extra costs incurred and to assert that their experience was "an isolated case".
As for their response to the ASA ruling, it was predictably robust:
"Ryanair respectfully disagrees with the ASA's decision on Ryanair's "Jab & Go" ad campaign, as the advert is both factual and accurate, it promotes bookings for "Easter and Summer 2021" on the basis that vaccines are coming, which is exactly what PM Boris Johnson has confirmed. Not only are vaccines coming but the UK Govt have confirmed that all high risk groups (over 70's) and frontline healthcare workers will be vaccinated by mid-February, which gives UK customers more confidence to book for Easter and Summer, and if their travel plans change then no change fee applies. The baseless claims that the ASA have used in their determination now means that all advertising by Airlines, Tour Operators, and travel agents for travel or holidays this Easter & Summer should also be banned."
The information on this website is brought to you free of charge. However some links on the site are affiliate links, including the links to Amazon. This means that we may receive a commission if you purchase something via that link. This funding helps pay for the upkeep, design and content of the site. Without it the site would not exist. If you have found the site useful or interesting please consider using the links to make your purchases; it will be much appreciated. For every commission we receive 10% will be donated to charity.