A Honeymoon Spent On a Park Bench
Open the Article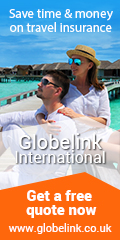 Mr Cook, booked a holiday with Spanish Holiday Tours for himself and his bride for their honeymoon. They were to stay at the Voramar Hotel in Tossa de Mar on the Costa Brava. On their arrival the hotel denied all knowledge of the booking. Moreover there was no accommodation in the whole of Tossa and the poor couple had to spend the first night of their honeymoon on a bench. In a day and age when the sanctity of marriage was more highly regarded than it is now this was probably a much more traumatic experience than it would be for couples today.
Voramar Hotel, Tossa de Mar
The next day they made their way to Barcelona and found seats on a flight home – by bribing the BEA agent.
The defendants pleaded that they were only agents and not principals but the Court of Appeal held that they were in fact principals. Lord Goddard said: "It isn't much good booking a room if you can't have a room"
Damages were awarded for the full price of the holiday, the cost of returning home and £25 for distress and disappointment. The amount of the bribe was also allowed as an incidental expense because that was "in accordance with the custom of the country". [This is the case of Cook v Spanish Holiday Tours (London) Ltd (Court of Appeal, 5th February, 1960)]
[Last revised October 19, 2020]
The information on this website is brought to you free of charge. However some links on the site are affiliate links, including the links to Amazon. This means that we may receive a commission if you purchase something via that link. This funding helps pay for the upkeep, design and content of the site. Without it the site would not exist. If you have found the site useful or interesting please consider using the links to make your purchases; it will be much appreciated. For every commission we receive 10% will be donated to charity.