Only the Clothes I Stand Up In
Open the Article
The Glovers were keen on water sports and underwater photography. They paid £2,290.81 for a 21-day holiday in the Maldive Islands. The brochure described the islands as a haven for water sports and stated that the facilities included a well-equipped scuba diving shop with a professional instructor.
Unfortunately, the claimants' luggage (all their clothes, personal effects and diving equipment) went to India and was not returned to them before arriving home in England. Kuoni's representative was unhelpful, unsympathetic, and rude. The diving shop was ill-equipped and the instructor incompetent. The islands had no shops and the claimants had to borrow clothes from fellow-guests at the hotel.
Ms. Glover felt degraded and embarrassed. If Kuoni had taken reasonable steps to assist wherever possible, the luggage would have been recovered by the fifth day of the holiday.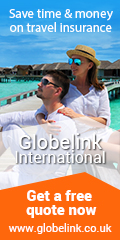 The court awarded the couple damages of £5,664 which included the whole price of the holiday, damages for distress and disappointment of £100 per day and a substantial sum of interest. This was the case of Glover v Kuoni Travel [1987] CLY 1151
Borrowed clothes are either too tight or too loose (Filipino Proverb)
[Last revised 27 October 2020]
The information on this website is brought to you free of charge. However some links on the site are affiliate links, including the links to Amazon. This means that we may receive a commission if you purchase something via that link. This funding helps pay for the upkeep, design and content of the site. Without it the site would not exist. If you have found the site useful or interesting please consider using the links to make your purchases; it will be much appreciated. For every commission we receive 10% will be donated to charity.