Lost Baggage. Connecting Flights
Open the Article
If you have booked tickets on more than one airline for two or more connecting flights and you discover at your destination that your baggage has been delayed or lost or damaged you have a claim against any of the airlines you have flown on as long as these flights are regarded as a single operation. So for instance if you had booked a flight from Newcastle to Heathrow with BA and then had a connecting flight with BA to Bangkok and a further connecting flight with Qantas to Sydney, all booked on the same ticket, you would be able to claim against either BA or Qantas for your lost, damaged or delayed baggage.
You would have to make sure that you followed the right procedure for making the claim. You can find the details here. If your claim against an airline fails then you should look to your travel insurance for compensation.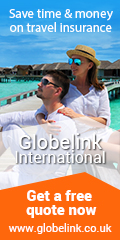 If you need to know more about the law on this subject you will find that most flights today are covered by the Montreal Convention and you can find the text of it here.
[Last updated October 2020]
Your Flightpath to the Holiday of your Dreams
The purpose of this part of the website is to bring together a wealth of travel providers to make your travel planning as easy as possible. In this comprehensive collection you will find airlines, hotels, car hire, travel insurance, visa information, guidebooks and excursions and much much more. Just click on the links below and start your journey. Happy travelling!
The information on this website is brought to you free of charge. However some links on the site are affiliate links, including the links to Amazon. This means that we may receive a commission if you purchase something via that link. This funding helps pay for the upkeep, design and content of the site. Without it the site would not exist. If you have found the site useful or interesting please consider using the links to make your purchases; it will be much appreciated. For every commission we receive 10% will be donated to charity.